At this time of year, we reflect on the year gone by, and look to the future. For our team at Sentro, 2019 was pretty special. We launched our cloud-based group insurance and group benefits software. We were convinced that group insurers wanted better ways to manage their group insurance propositions, and give their business customers better product choice and a better service experience.
As we reach the end of 2019, we have learned so much more about our chosen market. We have had input from prospective customers, partners, and investors from around the world. Their consistent message? That our insights were absolutely right. Business customers are demanding a modern service experience for their people. The group insurance and employee benefits industry is finally ready to respond by modernizing their systems and business processes.
In sports terms, 2019 was our rookie season. On April 11, 2019, we publicly announced Sentro to the world. The rest of 2019 has been an absolute whirl of activity.
Microsoft Partnership
We made the early call to commit to the Microsoft Azure platform for our cloud-based service. We became Microsoft Partners, and in May, Sentro was listed on Microsoft's AppSource. In October, we joined the Microsoft for Startups program. We also learned that Microsoft Insurtech is putting emphasis on Core Systems (Sentro would be considered a Core System for group insurance). We look forward to more collaboration with Microsoft, both at a technical and product level, as well as a channel and sales partner.
Investment Round
We completed an investment round that was targeted to pursue customers outside our home market of New Zealand. We are so grateful for the support of our investors who back our vision for taking Sentro to the world. The investment has already borne fruit - we have our first UK customer, we have NDA-level discussions with multiple partners regarding projects, and our sales pipeline has increased fivefold.
New Features and Functionality
In October, we unveiled Connect - our tools for brokers and service providers. This rounded our our suite of Sentro tools - Hub for the insurer back office, Connect for their brokers and service partners, and Engage for their customers and employees. We're working on some cool new Hub functionality - more about that early in 2020!
A world first?
One of our New Zealand customers, Delta Insurance, launched a world-first group insurance proposition on Sentro - a group Personal Cyber product. As we meet prospective customers in new markets, they are always intrigued to learn about this innovative new product. We loved it from the moment we heard about it - we think it could be a brand-new 'must have' employee benefit category. We are proud to have been the enabler for Delta to get this truly innovative proposition to market.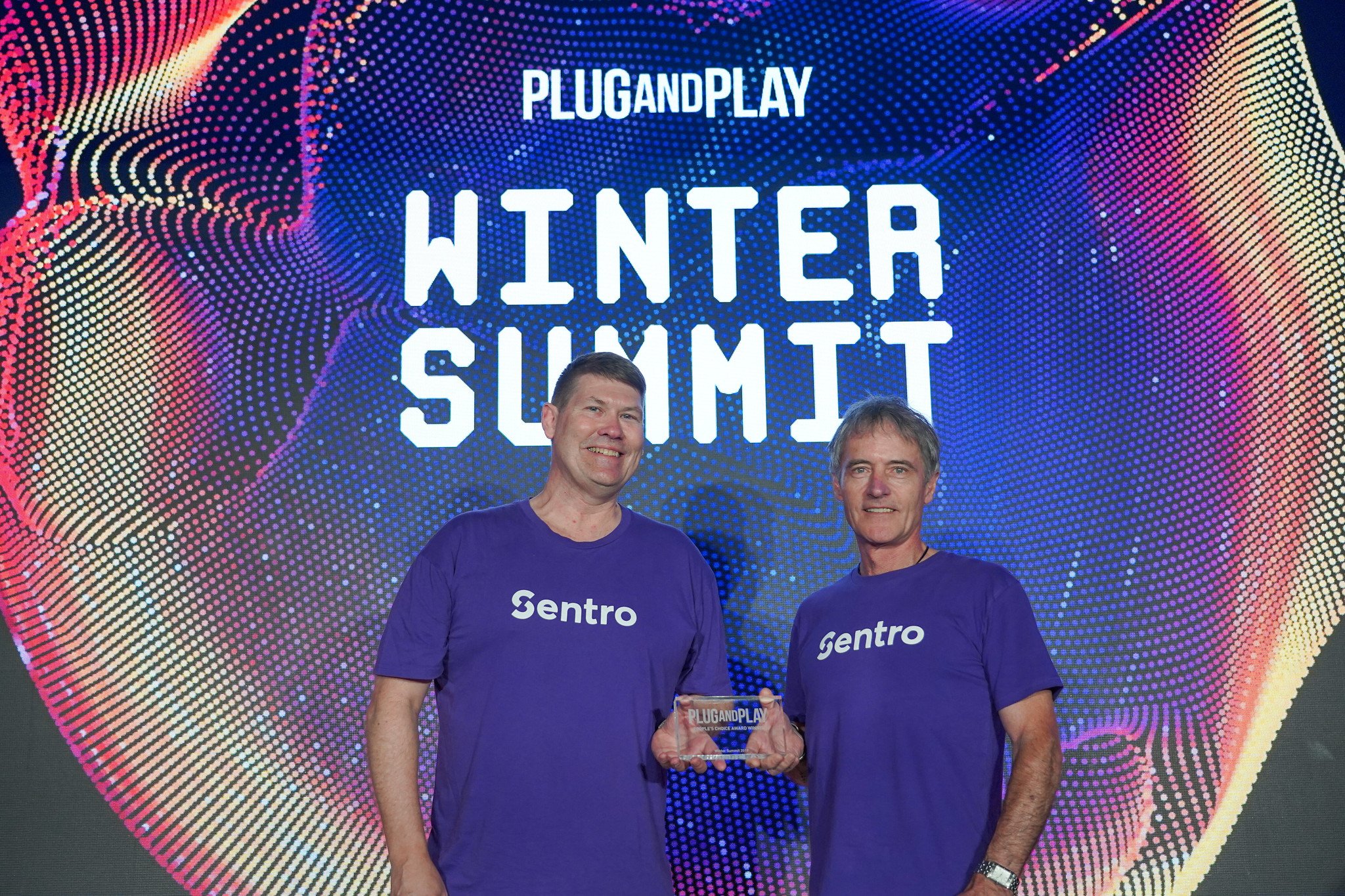 Plug and Play - best insurtech!
In September, we were selected into the Plug and Play Silicon Valley Insurtech business accelerator program. Plug and Play gave us introductions to top US insurers, investors, and partners. In December, we got the icing on the already quite delicious cake - Sentro won the People's Choice award as best insurtech startup at the Plug and Play Winter Summit. For a growing insurtech from New Zealand to get such recognition was truly amazing - it has capped off our first year in wonderful style.
Enjoying the journey
The challenge after any great rookie season is to follow it up with consistent performance. We're really looking forward to 2020, and we're recharging our batteries to get ready for it.
As exciting as 2019 has been for us, the best part has been all the great people that we have met along the way. At Sentro, we are all about making it easier to take care of your people. Making things better for working people is what motivates us to do what we do.
In that regard, from all of us to all of you, please have a safe, happy and restful holiday season. We'll see you all again in 2020.