Renewing group insurance plans is easier than ever with fantastic new Sentro plan renewal features.
Renewing a group is often the most tedious and cumbersome process in group insurance. For many insurers, it is like creating a new plan from scratch. You apply new pricing, maybe you tweak the benefits. You update some certificate wording. You make sure that the membership is up to date. You make sure that their plan choices for the new plan are in place.
For the operations team, this means long checklists and lots of conversations. Do we have the pricing from underwriting? Do we have the new benefits schedule from sales? Do we have the membership info from the broker or the employer?
Then this all needs to be knitted together in a new plan, checked, and put in force at the right time.
For many group insurers, this inefficient back-and-forth process means it can take weeks to renew an existing plan. When you have hundreds or thousands of active groups, this is a productivity killer.
We asked ourselves "what if you could renew plans in minutes instead of weeks"? The great news - now you can! Introducing Sentro's new plan renewal features.
One-click renewals
If your renewal is really straightforward (membership is up to date, benefits and pricing stay the same, no changes in coverages or products) you can literally renew a plan in a minute!
Our one-click Renew Plan feature replicates all elements of the existing scheme (products, rates, billing adjustment, membership and their current plan products) and creates a new plan in a Pending state. You can quickly review it, and if no changes are needed you can activate the new plan straight away.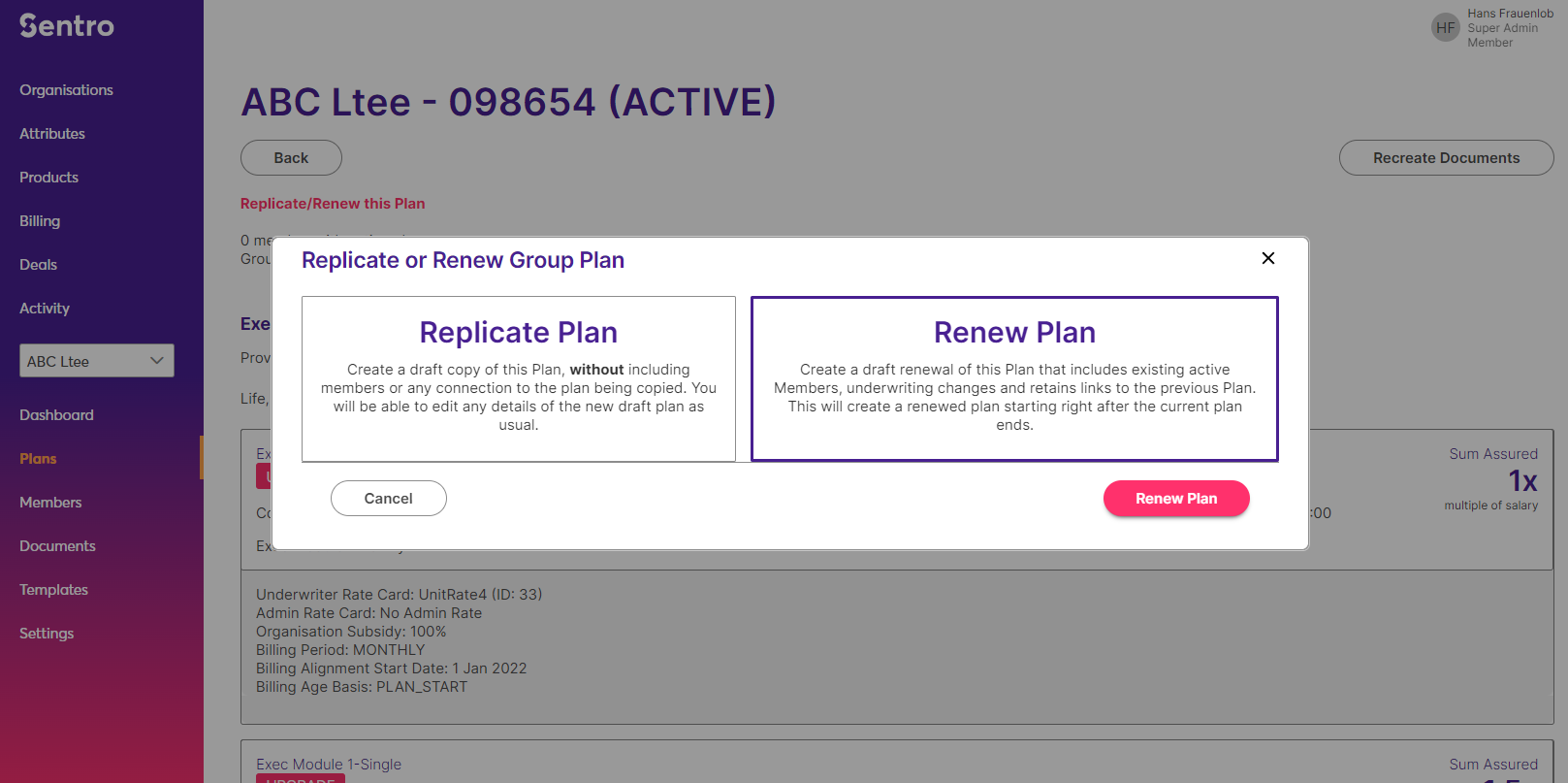 Adjusting renewing plans
If you need to make changes on a renewing plan - no problem! Renewed plans are placed into a Pending state, where you can edit everything. Need a new set of rates? No problem. Need to adjust an eligibility rule? Easy. Just want to add a percentage increase to last year's plan? Sure thing. Plan Editing makes it really simple!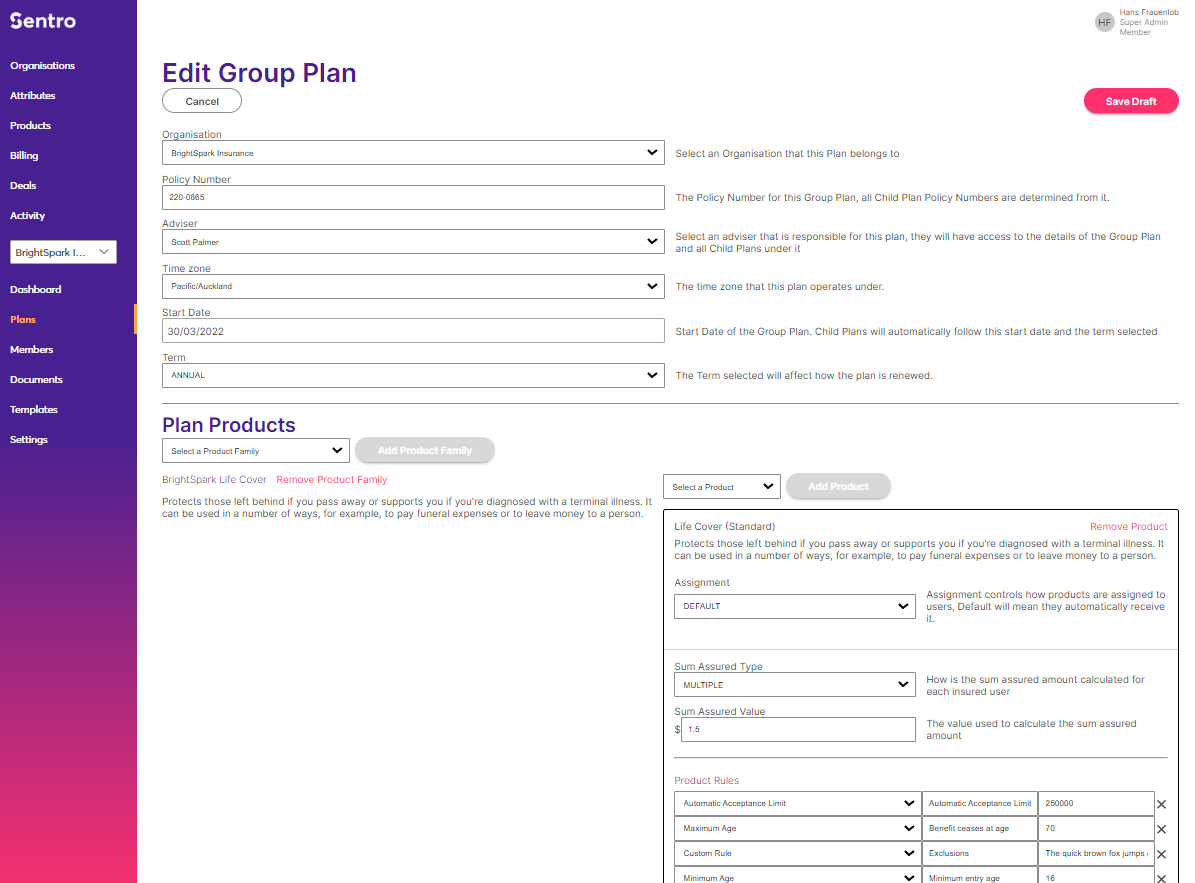 Updating Membership
With Sentro, premium billing is prorated at the member level, so managing billing for ons and offs is simple. But if your operating practices see you receiving large member lists at renewal time, our Bulk Member feature is for you. Update existing member information, add new members, and remove departing ones with mappable, file-based input.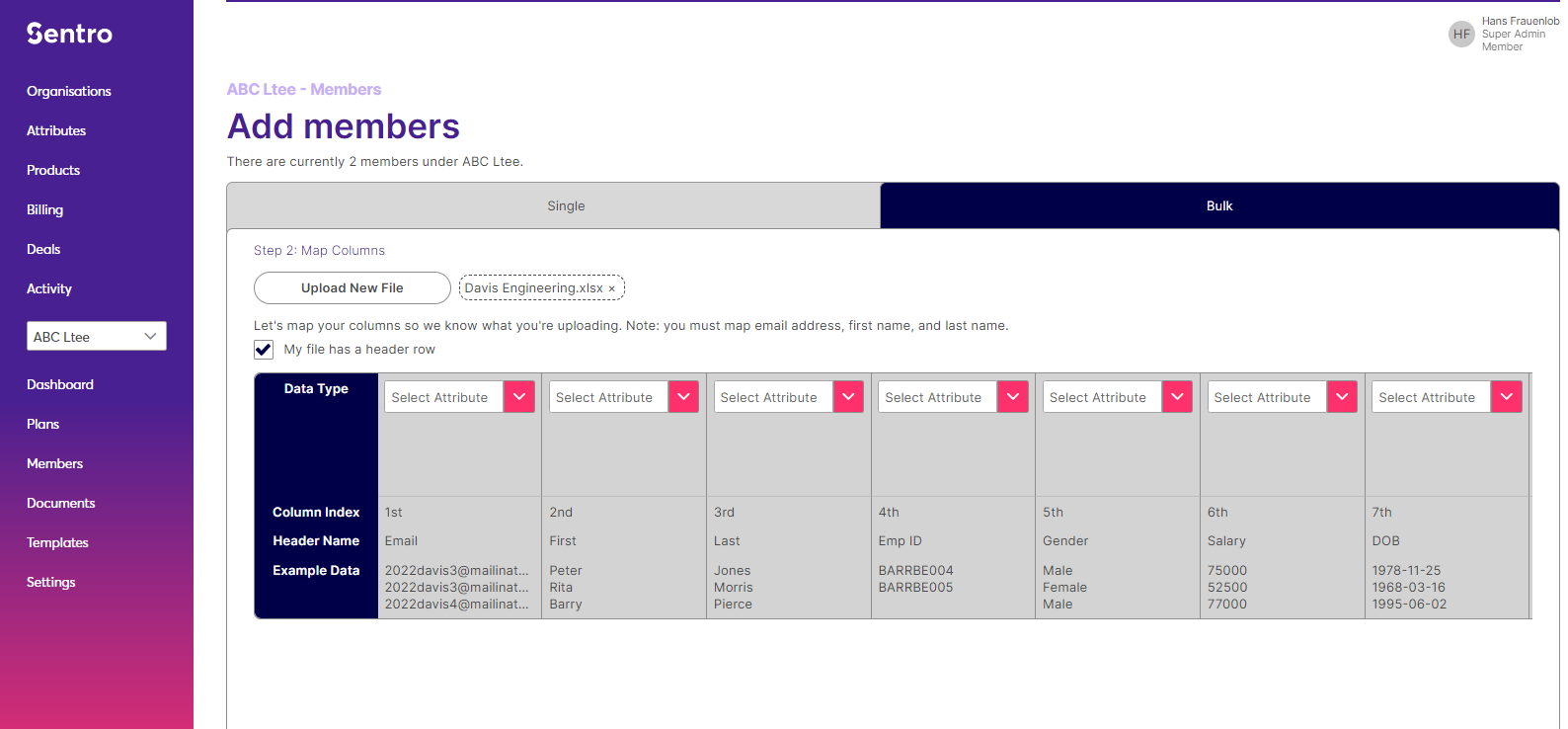 Making renewals truly painless
With Sentro, renewing group business is easier than ever. Whether it is a routine renewal, or a complex renewal with lots of changes, Sentro will save you time. Your team won't dread renewal season, and your customers and partners will enjoy the faster, more accurate service.
Want to see these feature in action? Why not book a Sentro demo and see for yourself!