I've seen lots of descriptions from company founders saying 'startup life is like a roller coaster'.
Sentro is no different. Every new day brings new opportunities and new problems to solve. When you're running hard all the time, it can be really easy to miss the obvious things that are appearing right before your eyes.
This week, one of those obvious things dawned on me. Our new and growing company now has a firmly established company culture. It has been forged with and because of our customers. I couldn't be prouder.
Our culture at Sentro is to love our customers, solve their group insurance administration problems, and help them serve employers and their people better.
Sentro people are raging fans of our customers. We want to see them succeed and win. Every win they achieve is celebrated like it is our own. Every time we enable insurers and their partners and customers to do something more easily it's a good day. When insurers can deliver the plan and customer service experience their customers want, and win business they have never won before as a result, it's amazing.
This was evident literally everywhere I looked this week.
The photo of the birds is from a wetlands area just south of Auckland. My partner and I were out for a walk there on the weekend. When I saw the birds, I immediately thought of the CEO of Pinnacle Life, Gillian Vaughan. In addition to being one of the smartest and kindest people I know, Gillian has received a Queens Service Medal for her contributions to wildlife conservation. Pinnacle Life is Sentro's original customer, and their vision to launch a fully digital small business group life product bundled with an employee benefit platform is a great example of serving employers and their people better.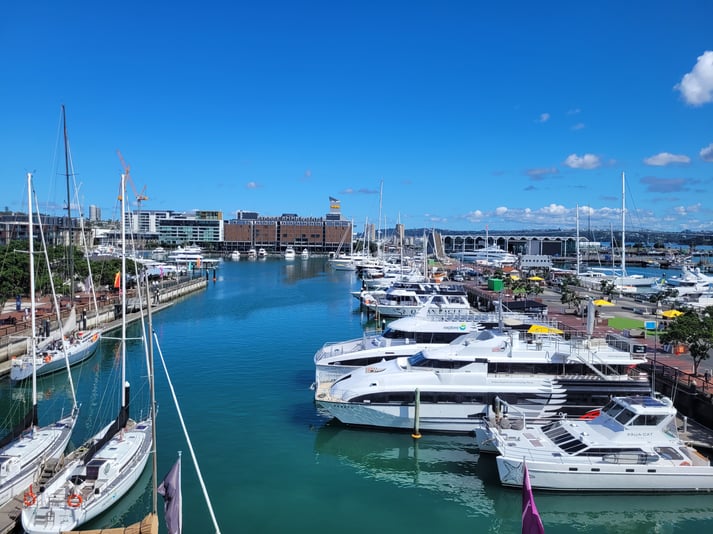 This stunning view is from the Auckland offices of our customer Delta Insurance Group. Sam Ling and I visited with Jasper and Daniel from their Delta Underwriting Singapore operation who were in Auckland. It was great to catch up with Jasper and Daniel. Delta Underwriting are running an innovative group personal cyber insurance product on Sentro.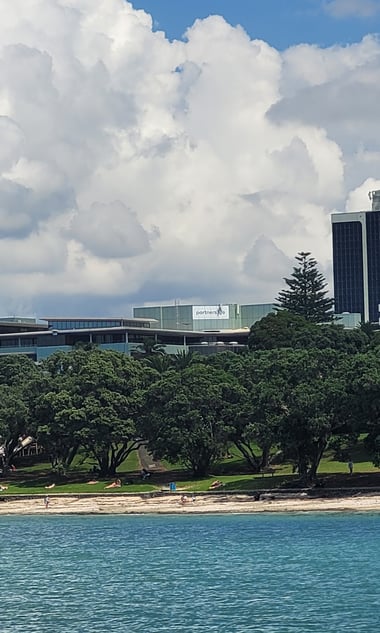 While in Takapuna, we could see the signage going up on Partners Life's new offices. We love working with Alan, Debbie, Chris and the whole team at Partners Life. Partners Life have migrated their group business onto Sentro from a TPA, and are growing their group business day by day.
Each week we meet with the team at Humania Assurance in Canada. Nicolas, Sophie, Marc, Marie-Josée, Hélène, Vicky, Line and the whole Humania team are a delight to work with. We are in mid-implementation and we are excited about the new possibilities for Humania group customers.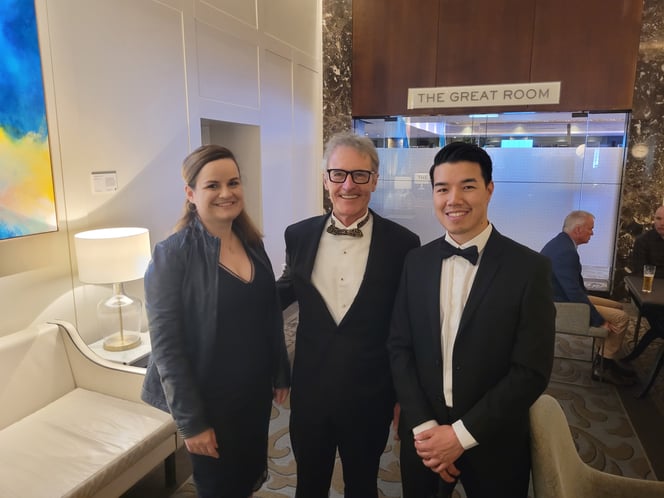 Our Sentro team culture is a very real and a very powerful thing! It has been built by and for our customers. I'm glad to be part of this amazing collection of talented and committed Sentro people!